After the optimization and adjustment of epidemic prevention and control policies, the Yiwu International Trade City in Zhejiang Province announced its full opening. More than ten days later, the market began to show signs of recovery.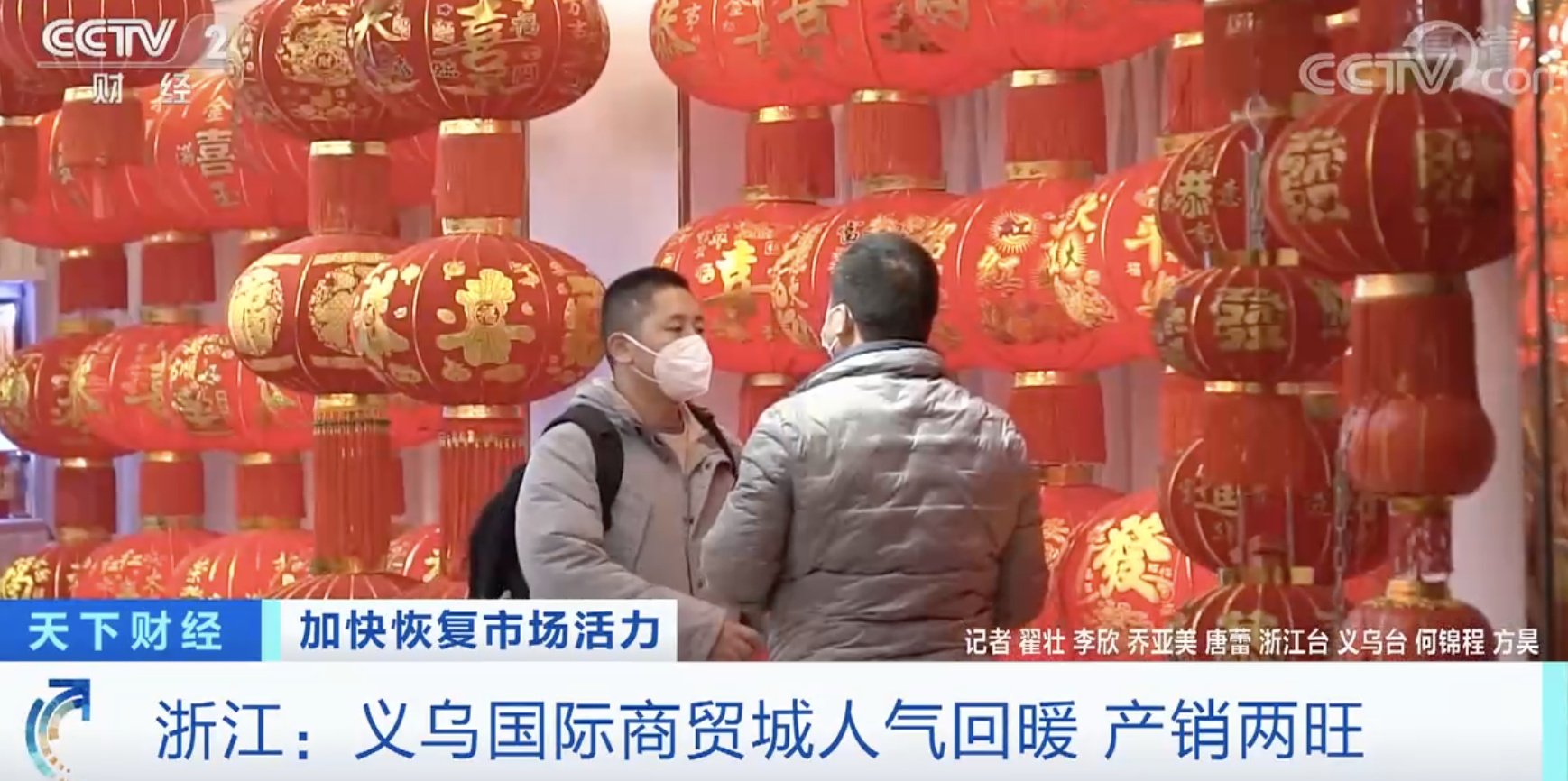 Red lanterns hang in a shop in the festival supplies section of Yiwu International Trade City. Zhou Xianyong, the owner of the lantern business, told reporters that lantern sales have recently seen a peak in returning orders, with daily sales reaching more than 4,000 pairs.

Spring Festival supplies generally start to enter the peak sales season from the middle of October. The reporter visited and learned that with the gradual implementation of optimized prevention and control measures, logistics unobstructed, market expectations improved, dealers around the replenishment. Market operators also continue to launch new products in the Year of the Rabbit, ushered in a small climax before the festival sales.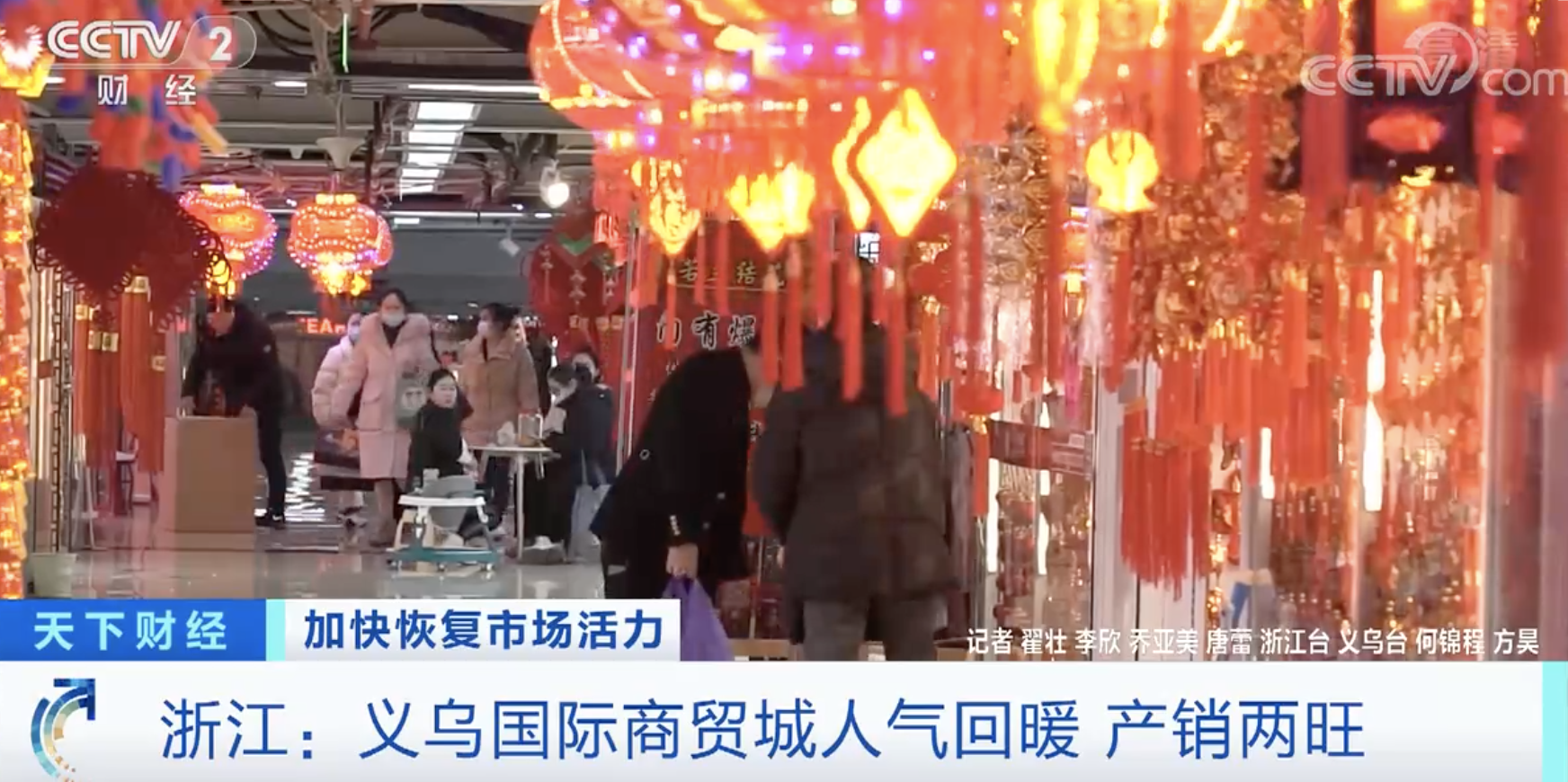 Zhou Xianyong, business owner of Yiwu International Trade City: There are some hot models still in rush. This year's business is better than in previous years. My production this year is 20 percent higher than last year.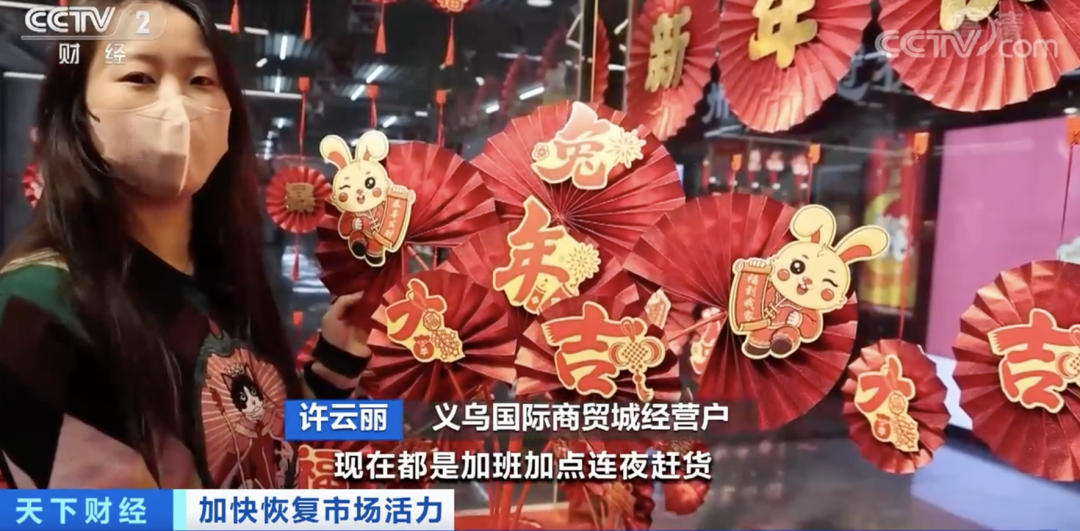 Xu Yunli, business owner of Yiwu International Trade City: The volume is very large, high quality and low price. Now we have to work overtime to catch up with the goods at night, and the customers are urging the delivery.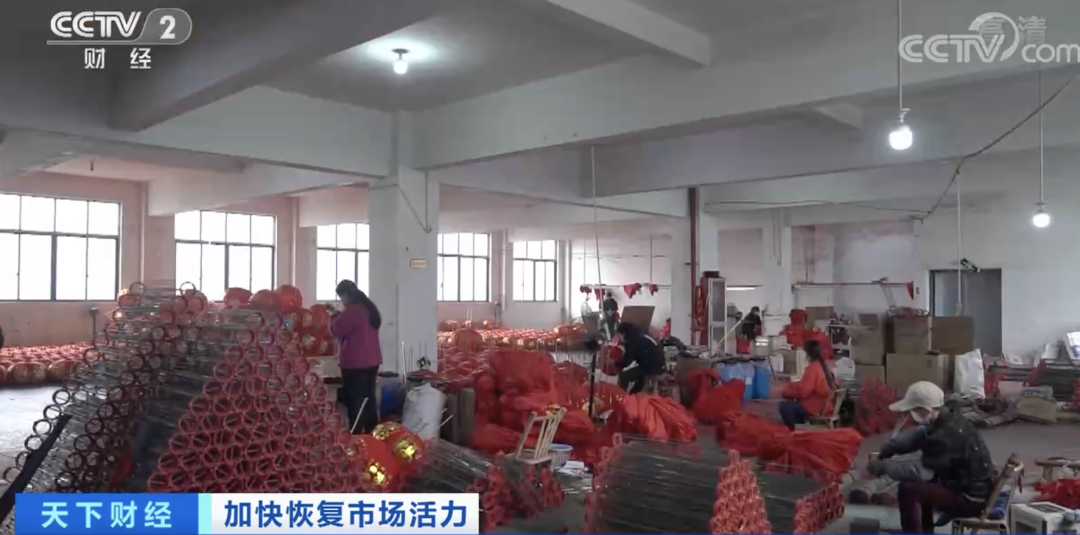 The factory, which can make 3,000 lanterns a day, is running out of orders until the end of the year and is scrambling to hire staff as it stocks up on raw materials.

Reporters saw that boxes of lanterns are being carried to the car, transported to various logistics parks, sent to all over the country. In Yiwu, not only the domestic market is hot, but also the foreign trade is starting to pick up.

Three years ago, due to the impact of the epidemic, 80,000 Indian businessmen returned to India from China. After that, he and Bao Yuehua, the business owner with whom he has cooperated for many years, became "net friends" in the cloud, watching samples and negotiating online.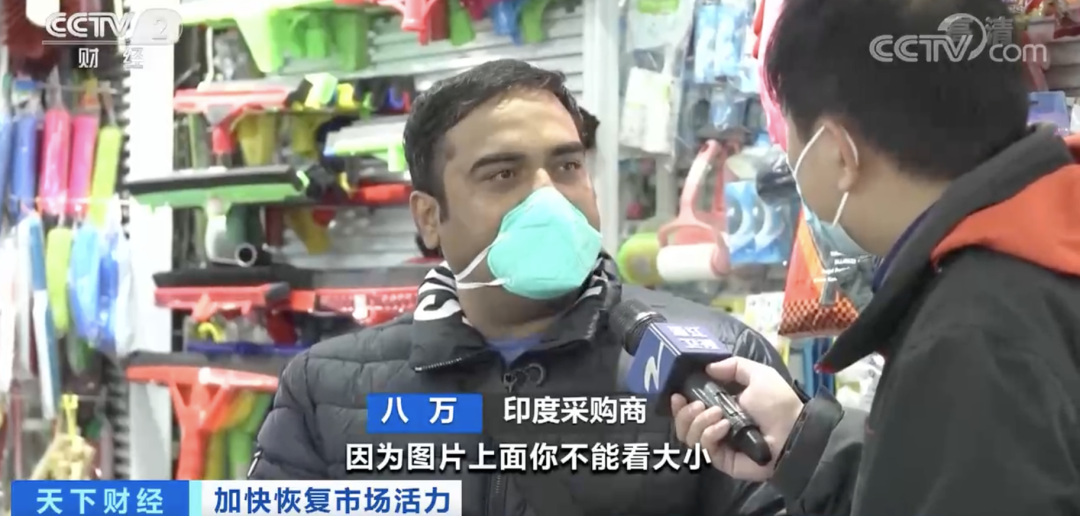 Indian buyer 80,000: Because you can't see the size on the picture, and you can't see the material, so you must come here, you can place more orders.

In a short time, Eighty thousand Yuan and Bao Yuehua signed a 200,000 yuan order. With the adjustment of epidemic prevention policy, Bao Yuehua obviously felt the strong demand of foreign businessmen. She received several rounds of overseas purchasers like 80,000 people every day. The Hardware Chamber of Commerce of Yiwu Trade City has also established an information exchange group, once someone wins the order, it will mobilize the surrounding merchants to jointly promote the sale of related commodities.

According to Yiwu Exit and Entry Administration data, up to now, there are more than 10,000 resident foreign investors in Yiwu, which has recovered to 70% of the number before the epidemic.

Source: CCTV Finance